January 12, 2015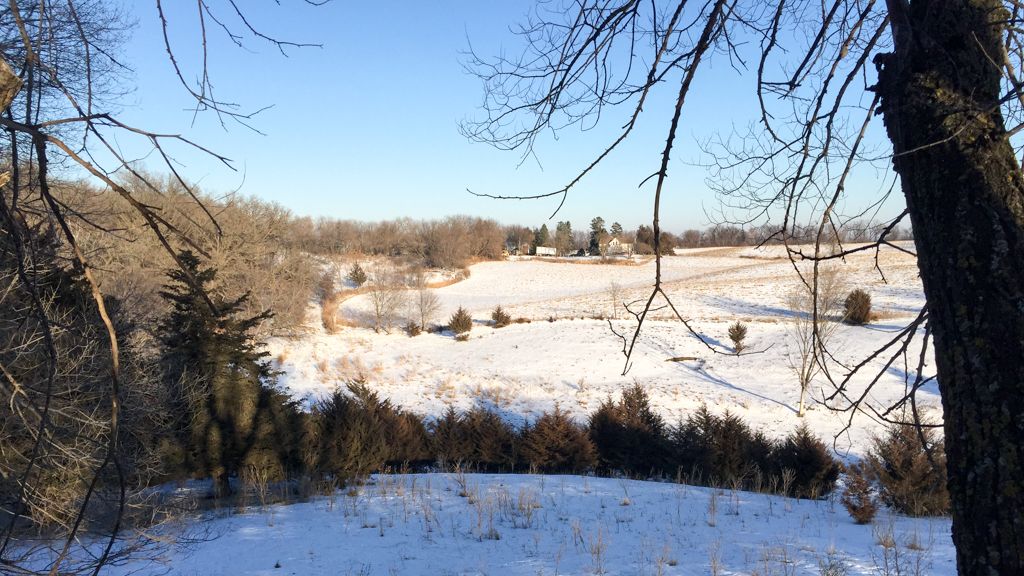 If I had kept my 2014 whitetail season up to date here on my blog, I think I would have bored just about everyone. Other than November 15, which I will get into later, it was one of the slower seasons I can recall. Or is my personal goal clouding the results of my season? That is something I am grappling with. For the first time in 10 years I did not harvest a buck. It was not for lack of opportunity, I had plenty, and I was blessed to watch and pass some bucks that I am sure some hunters would have taken in a heartbeat. But I have a goal.
It may surprise some of my friends to know that I do not have a single buck taken with a bow, in the record book. The club that most bowhunters associate with as THE record book is the Pope and Young club. I won't get into all of the details, but they measure in inches of antler, the minimum entry to get in the book is 125". I have a collection of bucks that miss the record by heartbreaking margins, it isn't even funny. I have been serious about this goal for the better part of the last 10 years. This year it was record book or bust. Well, you guessed it. Bust!
What I believe was my one opportunity at this class of animal came on November 15. I was at the tail end of my rut vacation and I had not even seen a buck that I thought might reach my goal let alone get a shot opportunity. For those non-hunters reading this, as a bowhunter it is fairly common to see deer and not have an opportunity at a harvest. This is an up close and personal endeavor.
At about 11:00am, when I was contemplating climbing down from my already 5 hour sit, in walks one of the better bucks I have ever seen while hunting. I had to call to him several times to entice him to come my way. The last call was a desperation "snort wheeze" that I literally did with just my mouth. (google snort wheeze and you might get a chuckle imagining what I was doing in my stand) The call finally turned him and he decided to come investigate my area. I thought for sure it was going to happen. I had one marginal shot opportunity at 40 yards, but he appeared to still be trying to figure out how to work his way through a deadfall and get close to me, so I waited for a better opportunity. At a couple yards shy of an ethical shot, a fawn up on the hill behind me spooked, likely from seeing me move for the shot, and the buck caught notice of this. As old mature bucks are apt to do, he slowly turned and walked out of my life, closing the one opportunity I had.
In summary, 2014 was not my year to achieve my goal, and it is frustrating. I did harvest a doe with my bow, and for that I am very thankful. My family uses the meat, and I do still enjoy the harvest. But there is that goal, gnawing away at me. I am a driven person, and not achieving a goal that I have worked so long for is tough, but it also keeps the fire going. Maybe more troublesome is the fact that I cannot even get another opportunity until September 12 of this year, 2015. You can bet that I am already strategizing, where will I spend my efforts, and how can I put myself in a position to achieve that goal.